Michele Myers Art Collections
Shop for artwork from Michele Myers based on themed collections. Each image may be purchased as a canvas print, framed print, metal print, and more! Every purchase comes with a 30-day money-back guarantee.
About Michele Myers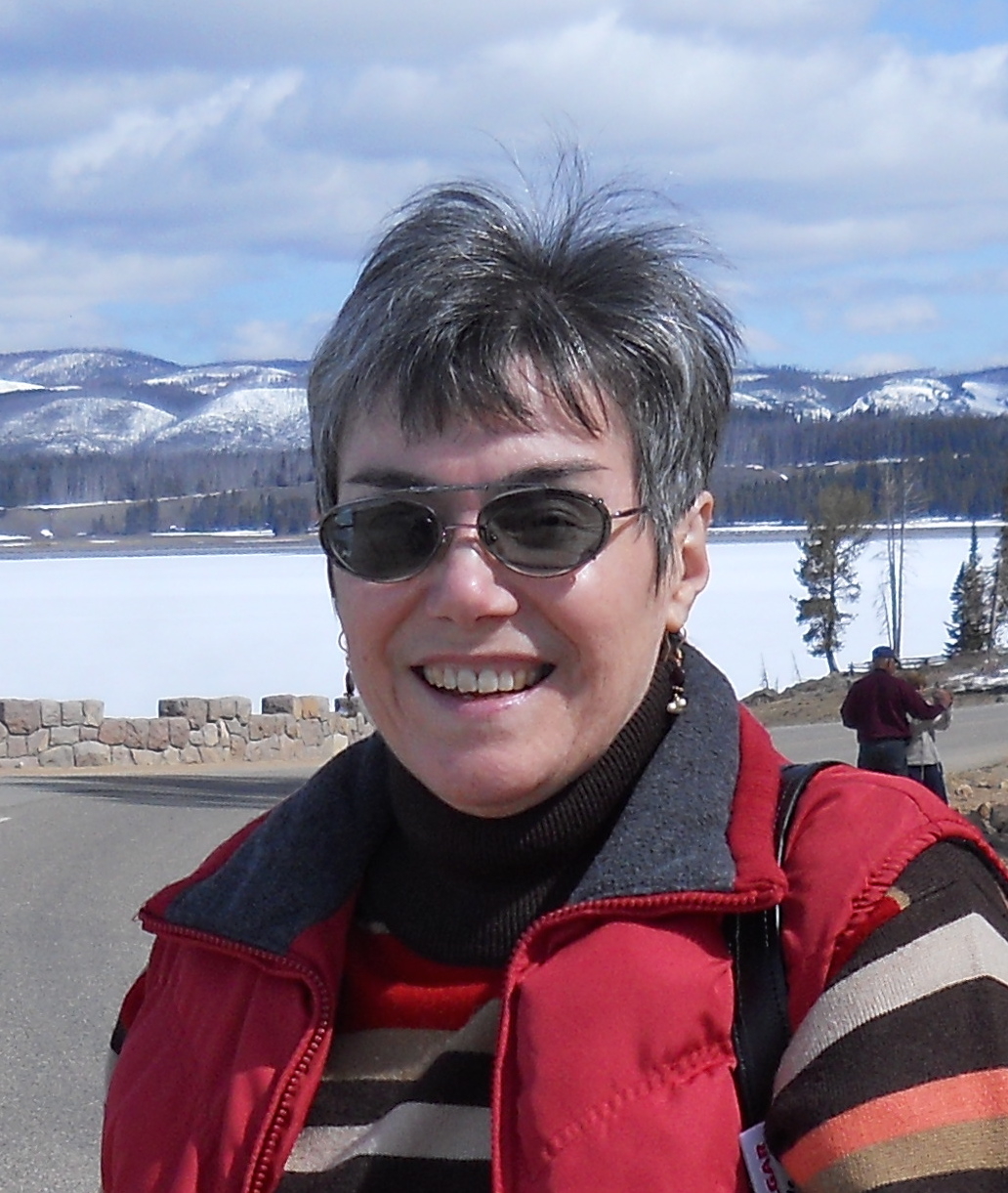 LADY MICHELE MYERS, COUNTESS OLIZAR, ANNOUNCES HER NEW COUNTESS OLIZAR HANDCRAFTED JEWELRY, CRAFTS AND ORIGINAL ART WEBSITE: https://countess-olizar.square.site 75% of COUNTESS OLIZAR sales go to the needy of Orland, CA, or you can make a donation for the needy on the Countess Olizar Homepage (100% of your donation goes to the needy). 100% of the PROCEEDS OF SALES OF MY ART AND PHOTOGRAPHY on PIXELS/FAA ARE DONATED to HUMANITARIAN CHARITIES. THE ARTIST'S PROCEEDS FROM JANUARY 2022 through DECEMBER 2022 FAA/PIXELS SALES WILL BE DONATED to charities that help the needy of Orland, CA. $138.06 was raised in 2021. $151.20 was raised in 2020. If you wish to support another charity instead, it should be legitimate, have a website, and benefit human persons. When you make a purchase, just send me an e-mail through the website with the name of your charity, and I'll make sure my artist proceeds get to the charity of your choice. If you do not contact me after a sale, I will donate my proceeds to charities that benefit the poor of Orland, CA. HOW FAA FUNDS ARE RAISED: For example, $10, $12.50 and $15 of the price of the first three sizes of prints respectively, and $1 per greeting card are the artist's proceeds and will be donated by the artist. Prints start at $22 and cards are $5 each for a single card. You can even order printed cell phone cases, totes, throw pillows and more! You get a fine art item and contribute to your favorite charity at the same time. DIRECT JEWELRY and CRAFT SALES: $1774.40 has been raised so far in 2022, $1849.13 was raised in 2021, $620 was raised in 2020, $1360 was raised in 2019 for the needy of Orland, CA by my handcrafted jewelry and craft sales. An unknown amount was raised by auctions of donated jewelry and artwork in 2019. In 2020, $61.25 was raised for the NORTH VALLEY COMMUNITY FOUNDATION CAMP FIRE RELIEF by jewelry sales. FUNDRAISING HISTORY: $1198.13 was raised for TABLE OF PLENTY supplemental food program in 2018 ($1132.51 in direct sales and $65.62 in cubicle sales at Paradise Art Center). $895.65 was raised for SHOR homeless center in 2018 ($716.77 has been raised by direct sales and $178.88 in cubicle sales), as well as proceeds from the auction of several of my original artworks and prints in November 2019. $270.75 was raised for SHOR in 2017, as well as auction proceeds from 5 artworks. Over $1160 was raised in direct sales, $57 was raised in FAA sales and $103.50 in cubicle sales for TABLE OF PLENTY in 2017. $12.25 in FAA sales plus $56.25 in art cubicle sales was raised for A SIMPLE GESTURE in 2017. $82.68 was raised for DOOR in 2015. $195.26 was raised for SHOR in 2015, as well as money raised by the auction of four of my original artworks at their annual fundraiser dinner in 2015 and 2016. $20 was raised for Alzheimer's Association in 2015. ART SHOW FUNDRAISER: Most of my artwork was on display at the SHOR homeless center in the main room and office. All this artwork was destroyed by the Camp Fire on November 8, 2018, when the center burned. A gallery of the artwork that was burned is available in my art Collections. The Holy Spirit House of Prayer presented Michele Myers' first one-woman art show to benefit Sojourner's House on the Ridge on Saturday, November 15, 2014, in Paradise, California. 100% of sales went to Sojourner's House on the Ridge, which provides a variety of services to the homeless of Paradise and Magalia, California. With the help and generosity of many people, over $690 was raised for SHOR! $75 was raised after the show, also. A selection of the show can be viewed by making an appointment. Please call the House of Prayer at (530) 520-8013. I have donated some original pieces to some local charity events, including the 2013 and 2014 silent auctions for Paradise Parks and Recreation Scholarship program for children, the 2014 PASH (Paradise Animal Shelter Helpers) art fundraiser, 2015 and 2016 Paradise Art Center art sale, and the 2013 to 2015 Sojourners On the Ridge dinner and auction, benefiting the homeless of Paradise and Magalia, CA. In 2013 to 2015, I made donations of my FAA artist's proceeds to DOOR (Deaf Opportunity OutReach) International, which works with deaf of Africa and Asia to provide scripture in their local sign languages, Sojourners House on the Ridge, which provides temporary shelter for local homeless, A Seat At the Table, which provides fresh produce for supplemental food for the Paradise Ridge, CA, hungry, A Simple Gesture, the green bag program that enlists the help of local people of the Paradise Ridge to collect and distribute supplemental food to the hungry of the Ridge, and to ALS Association of Oregon and SW Washington, which provides support for those with Lou Gehrig's Disease and their families. ABOUT MY ART JOURNEY: I had my first one-woman show reception at the Holy Spirit House of Prayer in November 2014, where a selection my artwork is presently on display. I have been in a number of group gallery shows as a member of the Paradise Art Center since September 2011. My latest group show is "Member's Show" through September 2016. In November 2011, I had three pieces in the juried show, "Transitions". In 2012, I received blue ribbons for my artwork at both the Butte County Fair in Gridley, CA, and the Silver Dollar Fair in Chico, CA, and Best of Show for amateur art at the Silver Dollar Fair in 2012. I received Best of Show at the 2013 Silver Dollar Fair as well as several blue and red ribbons. In 2014, I received Best of Show for amateur art at Silver Dollar Fair, as well as 5 first place Blue Ribbons and one second place Red Ribbon. In May 2015, I received 7 first place Blue Ribbons, a fourth place Pink ribbon and a third place White Ribbon. In May, 2017, I received Best of Show for amateur art at the Silver Dollar Fair, as well as 4 first place Blue Ribbons and 2 second place Red Ribbons. I started drawing as a child, did well in art classes in high school, and decided to get my college degree in art. My emphasis was painting. After many years away from art while working in retail, customer service, banking, and vintage clothing wholesaling, I started doing artwork again in 2011. I received a B.A. in Art from San Jose State University in 1977 and graduated with Great Distinction. I had a few clients in my early art career including: 1969, Client: Persis M. Hamilton Drew pen and ink illustrations for first half of nursing textbook, "Basic Pediatric Nursing", Mosby, 1970. 1971, Client: San Jose State Career Planning Office Drew pen and ink illustrations, did paste-up and layout of alternative directory, "South Bay Yellow Pages". 1978, Client: Campaign for Clean Indoor Air Drew cartoon illustrations and cover for Proposition 5 campaign brochure. In 1968 and 1971, I was a volunteer arts and crafts instructor at the elementary school level. Thank you so much for visiting my artist pages. CHECK OUT BLOG FOR MORE IMAGES.